Our goal is to hire and develop some of the industry's best motion designers in our Barcelona office
Storisell is looking for some of Barcelona's most talented motion designers who have all around skills in graphic design, motion, storytelling, illustration and can deliver high-quality productions in a highly demanding tempo. You will have a fixed desk working at our office in Barcelona and report directly to the production leader. At Storisell we work with clients such as Philips, Gant and several well-know startups on creating premium explainer videos and content projects that often are produced weekly, and our long-term goal is to develop some of the industry's best motion designers in-house.
AVAILABLE JOBS
Client Example
Explainer video for Prime Penguin
Prime Penguin and Storisell's cooperation has been going on for some time. Our team at Storisell has produced Prime Penguin's logotype, web graphics and an animated explainer video. In this production, we focused on communicating an overall picture of the company. The customer has been helpful throughout the entire process from manuscript development and conceptualization to the final proofing. Everything is developed from Prime Penguin's graphic profile.
WHO WE ARE LOOKING FOR
At Storisell we are looking for you who is a trained graphic designer and/or have other educational experience in graphic design and want to take the first step in the advertising industry as a motion designer. Our long-term goal is to develop some of the best motion designers in the industry. You have to have the ability to develop visual concepts, illustrate 2D graphics, storyboard sketches and work with Adobe's products, specifically After Effects and Illustrator. We are primarily looking for expertise in 2D animation, but 3D animation is also a merit. You should also be able to sound animation projects. You have a strong will to develop and are good at listening. You understand the importance of a high level of professionalism towards customers and employees. You work well in a creative team where everyone's ideas are respected and longing to challenge yourself.
You have a sense of color and form and are driven to make complex ideas easy to understand. You will participate in the entire production process from idea to finished customer delivery. This means contact with subcontractors and partners. To thrive in this role, we believe that you are a person who enjoys working in a creative environment where no day is the same. For you, good cohesion is important and you are a team player who is happy to set up for your colleagues. Building relationships with customers and colleagues is natural for you, and you can argue in an constructive way about your design. You have an eye for detail, you're unprestigious and take constructive criticism. Your unprestigious approach means you can take on many projects at the same time and work in a high pace.
Learn more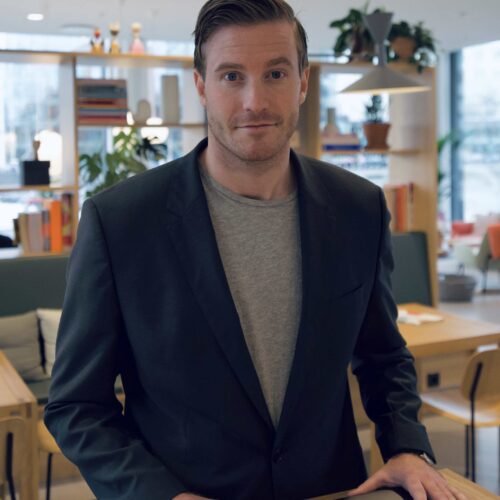 william@storisell.com